Dank u wel voor uw aanvraag. We hebben het aangevraagde bestand naar uw e-mailadres verstuurd.
Onze excuses. Er is helaas iets misgegaan met het versturen van het bestand.
Onze excuses. U bent gedetecteerd als robot. Probeer het nogmaals.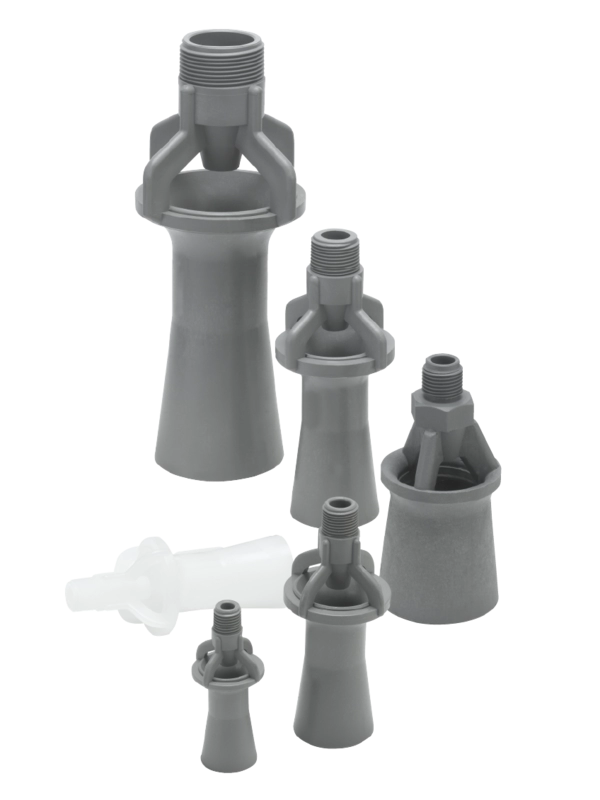 Accessoires
Eductors
Eductors use a unique venturi design which enables smaller pumps to circulate large volumes of tank solution. Liquid is pumped into the nozzle and exits at high velocity, inducing five times the liquid from the surrounding solution. Our eductors are available in PP, PVDF and stainless steel 316.
Vraag offerte aan
Terug