Dank u wel voor uw aanvraag. We have sent the requested file to your email address.
Our apologies. Unfortunately, something went wrong while sending the file.
Our apologies. You have been detected as a robot. Try again.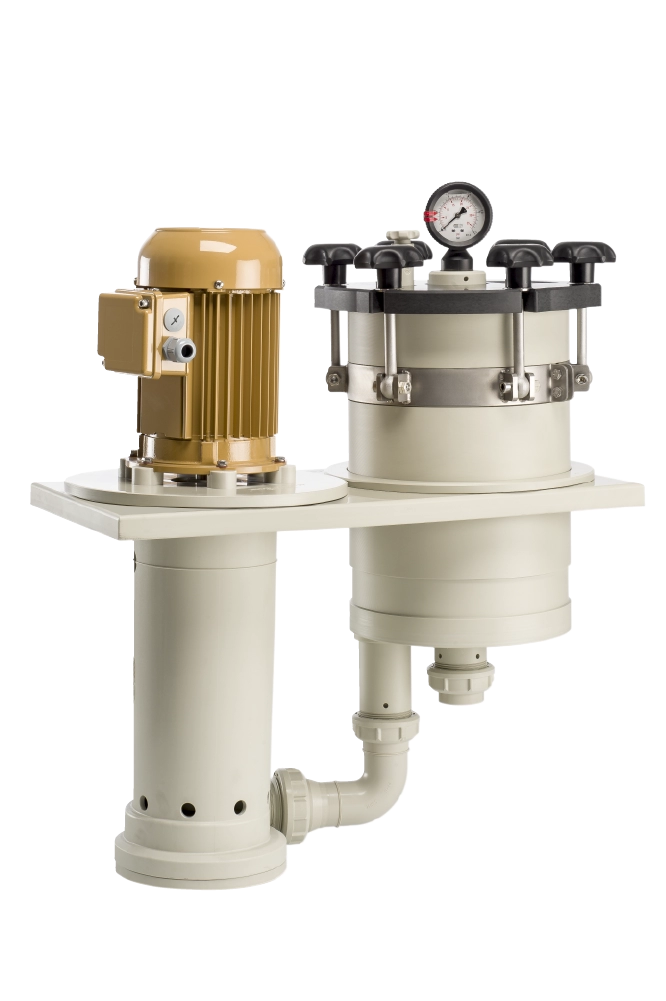 In-tank filtration systems
In-tank filtration system Series DF18
3000 - 14000 l/h
50 - 233 l/min
The in-tank filtration system DF18 series is part of the Hendor in-tank filter pump range, and consist of seven in-tank filtration systems. Each system is made of PP or PVDF, and has its own specifications. Each filter chamber can be provided with horizontal disc, cartridge, bag or microfiber adsorption. Hendor in-tank filtration systems are predominantly used in the GMF-, plating on plastic-, and watch & jewelry industry.
Request a quote
Back