How selecting the right filter media reduces your TCO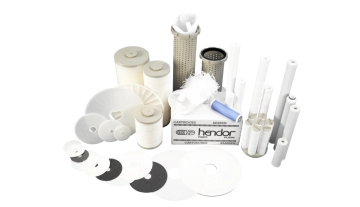 Durability is a key element in all Hendor products, because of our smart technology for future generations strategy. High quality materials and innovative designs extend the product lifetime of our pumps and filters, and reduce the environmental impact. Though, there is one underrated aspect of reaching high quality surface finishing and low rejection rates is the selection of filter media.
Hendor: your expert in filter media
Choosing the right filter media will lower your Total Cost of Ownership (TCO). A correct filter medium will extend the maintenance interval period, and therefore reduce the labor time. Consequently, you end up needing less filter media, which also means your environmental impact is reduced. We make sure that we provide the right solution with
our wide range of filter media
:

Cartridges:
String wound
Spunbonded
Pleated
Carbon
Discs:
Filter paper
Filter cloth
Carbon paper
Bags:
GAF-style filter bag
Customized filter bag
Carbon filter bag
Adsorption material:
The filter media selection process takes expertise and knowledge. Apart from contributing circumstances at your plant, like temperature, tank volume, and type of process chemistry, there are other factors that should influence your choice. At Hendor, we especially take into account the sources of contamination. Depending on your type of application, you might deal with air agitation, environ dust et cetera.
Filter media support and service
We find it a crucial part of our Hendor service to get the clearest picture of your needs and situation. Based on our extensive knowledge of the surface finishing industry and its applications, we guarantee a well-elaborated advice on your filter media selection. Feel free to
contact our support team
for any questions regarding your filter media selection.