Hendor presents new robust Basket Strainer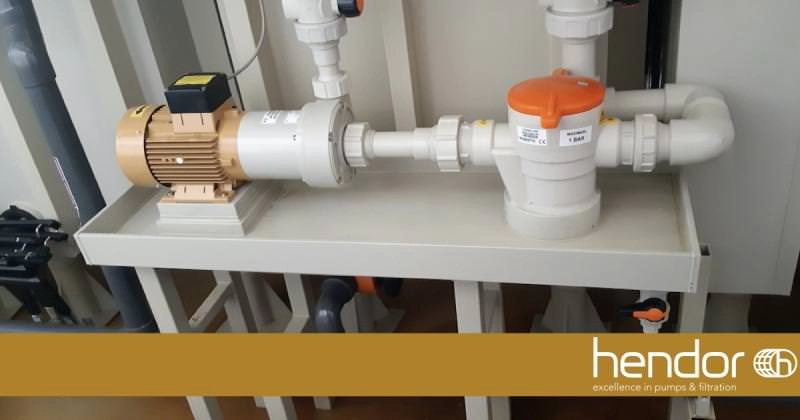 We as Hendor see a lot of advantages of using our vertical pump systems. Due to technical innovations like a free turning shaft, no pump bearing, and minor seals, this pump system is very reliable and maintenance free. But, sometimes installing a vertical pump system isn't possible. A lack of tank space, close installed flight bars, and accessibility, are a couple of reasons not to choose for a vertical pump. A horizontal pump could be the solution, but what if you deal with contaminated liquids? Large particles in the liquid can cause major pump problems. Fast wearing of pump bearings and mechanical seals, clogging of the pump, and early failure, are some examples of common problems.
Basket strainer protects magnetic drive and mechanical seal pumps
In order to protect both magnetic drive and mechanical seal pumps, we want to introduce our new basket strainer. By using a fine mesh the pump is protected to particles of 3 mm and larger. Beside this standard mesh the strainer can also be equipped with a fully capsuled neodymium magnet which catch magnetic particles like steel and certain stainless steels. This results in a significant improvement of the lifetime of the pump, less pump maintenance and a way higher uptime of the installation.
Our new and robust basket strainer features:
Fully injection moulded glass reinforced PP
Including complete +GF+ union ends
Screw cap cover including air release valve
Removable easy to clean basket with 3 mm width perforation
The Hendor basket strainer comes in 2 sizes:
Small, with 3,5 liter volume and DN50 connection
Large, with 7,0 liter volume and DN90 connection