Hendor customization: this is how we do it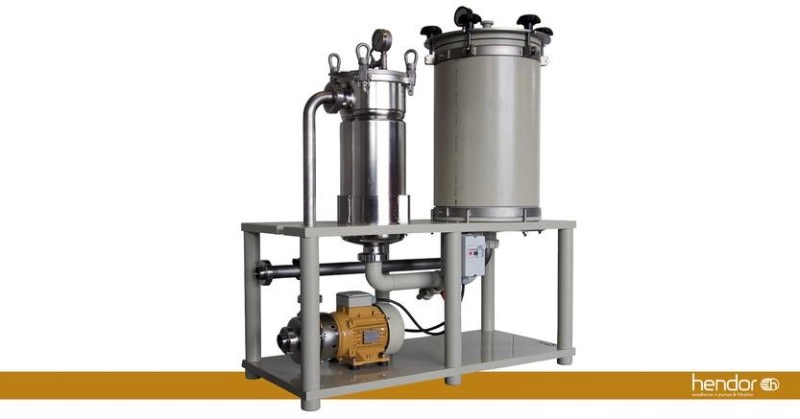 Finding the best device that suits your plant is not only determined by the quality of a pump or filter. The solution should fit like a glove. Our range of available pumps and filters mostly complies for installations with certain generic specifications. So what if your application differs from these specifications? With decades of experience in designing pump and filtration systems, our engineering department creates customized specialties tailored to your demands.
How does customization at Hendor work?
First and foremost, our experienced specialists will thoroughly discuss your specific requirements and conditions. Subsequently, we draft a design in which we come up with a solution using modular components as well as incorporating standard and purpose engineered components to one integrated device. During the design phase, we take into account many relevant factors such as power consumption, maintainability, running cost, etc. The result: a robust, reliable and economic device, specially tuned to your needs and process conditions.
A few examples of our customization portfolio:
MX160-72Z-P-PC-PP
For a tier one Aerospace company, we designed and built a specialty filtration system. Due to local environmental legislation it was not allowed to make the in- and outlet connection for the filter at the bottom of their electroplating tanks. This would pose a too high risk for chemical spills according the authorities. Our solution: a reliable self-priming filter system for suction over the tank edge, by incorporating a priming chamber.
MX260-152A-K-PP
At an automotive subcontractor with high internal safety standards, it was not allowed to stop process agitation during filter maintenance. At the same time, safety requirements demanded automated control to prevent human errors. We equipped a specially designed filtration system with a "safe lock-out", consisting of a by-pass system and +GF+ pneumatic valves. This system is controlled from the central line panel and allows safe working conditions during filter maintenance. Additionally, the valves close automatically in case of pressure loss to by-pass the filter and maintain agitation. This extra feature increases being safe under all conditions and, equally important, prevents risk on rejection of products due to non-agitation.
SHX250-7ZB1-152ABP-SS-PP
Through Atotech, an end-user of their latest high alkaline and high temperature paint stripper approached us with a list of challenging requests. They searched for a filtration system with chemical and temperature resistance, dirt and sludge capacity, as well as easy maintenance and durability. After a thorough evaluation and engineering process, we designed a filtration system with a stainless steel 316 pump, bag filter used as pre-filter, and a large surface polypropylene (PP) horizontal disc filter used as main filter to catch the final very fine and sticky dissolved paint particles.

Discover our customized systems.
Do you have any customization demand regarding your pump and filtration system? Feel free to contact us so we can jointly determine the best possible solution.