Beneficial for electroless nickel applications: D16 SS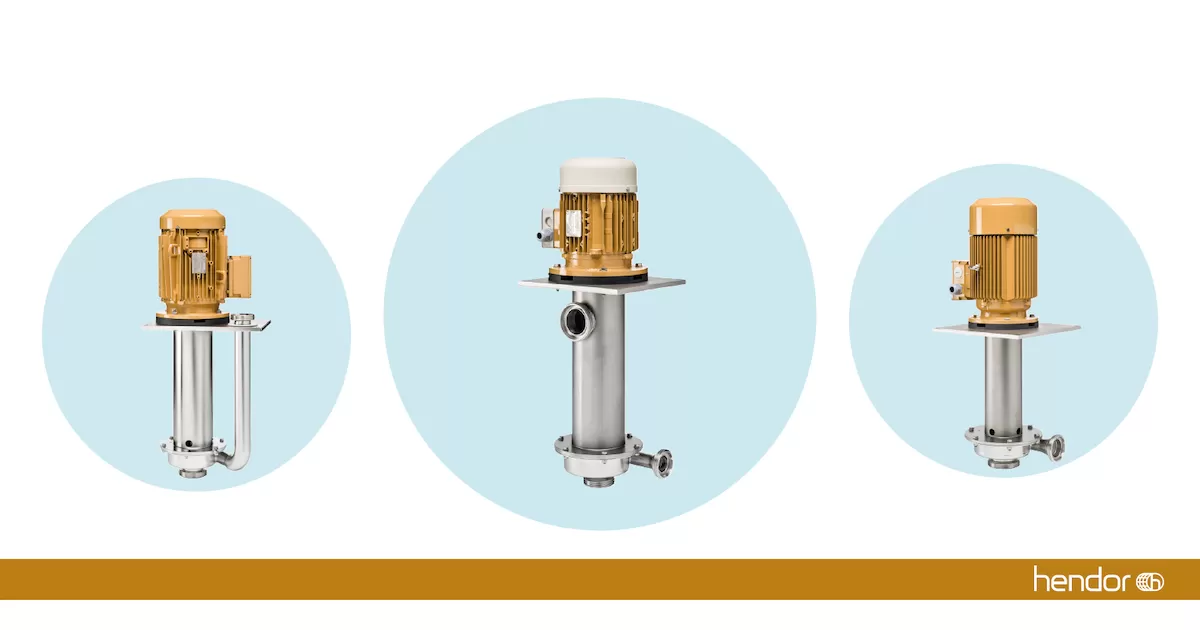 Stainless steel vertical pumps complement the Hendor product catalogue since 1997. Throughout the years, designs improved progressively based on market demands and innovative production techniques. This blog highlights the benefits of the SS D16 pump range.

View the D16 vertical pump range.
Latest stainless steel fabrication technology
The D16 Stainless Steel 316L vertical pump stems from the latest fabrication technologies. This results in the most efficient and reliable stainless steel centrifugal pump available in the market. Through the cantilever design, the D16 range is sealless, dry-run safe, and hence maintenance free.

The D16 range is available in three versions; a.) bottom discharge, b.) above tank discharge including discharge pipe, and .c) for Out-of-Tank installation. All are suitable for electroless nickel applications, highly alkaline cleaners, and other high-temperature applications.
Areas of application
While the standard construction materials for Hendor pumps (PP and PVDF) excel in corrosion resistance, stainless steel D16-range mainly fills the gap for applications involving (corrosive) solutions at elevated temperature (>100°C). Examples are industrial cleaner tanks, or black oxide processes for steel.

A specific area of use for our D16 pumps is in electroless or autocatalytic nickel plating solutions. Standard stainless steel pumps for electroless nickel only offer anodic protection on the outer surface of the pump. Hendor's D16 also provides anodic protection at the most critical area of the pump: the impeller, and the interior of the volute. Hendor offers an unique optional cathode inside the volute to overcome the shielding effects of the faraday cage inside the volute. In line with the unique internal anodic protection of D16 pumps, stainless steel filter chambers with internal anodic protection to go with the D16-pumps are also available.
Benefits of Hendor D16 vertical pump
With the new smart hydraulic design much higher flow rates are reached, e.g. the maximum flow rate of the D16-67-400-SS with a 5,5 kW is an impressive 67 m3/h. To demonstrate the range - the smallest model, D16-05-260-SS with a 0,25 kW already provides a maximum flow rate of 5 m3/h.

Other significant improvements concern the introduction of the DIN 11851 dairy/food thread for easy and leak-free connection, and the rectangular SS316L mounting plate for maximum strength and chemical/thermal resistance.

The D16 range comes with the following improvements for our customers;
• Increased hydraulic efficiency;
• reduced energy consumption;
• Open impeller allowing solids up to 6 mm;
• PTFE shaft support bushing no longer required;
• Special version available for Electroless Nickel;
• Optional electropolished version.

To complete the DIN 11851 coupling, individual components (nuts, liners and seal-ring) are optionally available. You can find further technical details in our D16 leaflet.

For questions or further information, please contact us at sales@hendor.com or via our online contact form.