Hendor DM-series: best of both worlds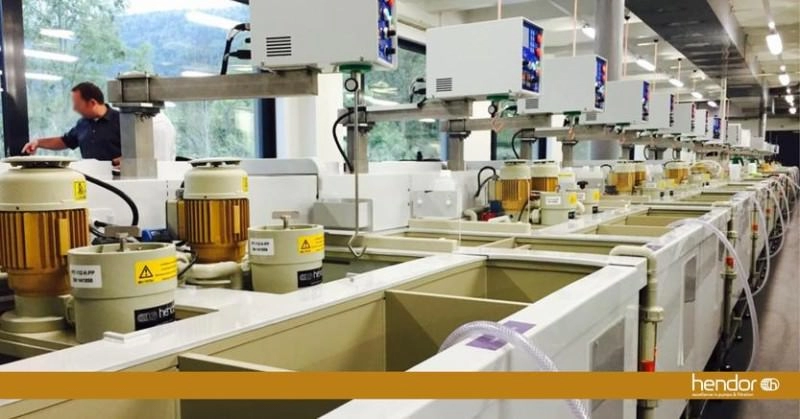 Finding solutions to challenging customer requests is what we do best. The more complex, the more interesting – according to our experts. Recently, a watch and jewelry manufacturer came to Hendor with an exciting request. The result: our DM-series.

Manufacturing vertical magnetic drive pumps
Plating is quite common in the watch and jewelry industry. Whether it is a watch, bracelet, or necklace; a layer of colorful precious metals is added on lots of little parts. These are often plated from exotic and sensitive electrolytes. In the design, many different colors from various precious metals might be chosen. Especially in watches, different metal finishes are used in separate watch parts. This makes the overall manufacturing process rather complex and time-consuming.

Typically, normal centrifugal pumps are used in industries that plate their products. Due to the frequent use of different precious metal finishes from various electrolytes, a standard centrifugal pump is not always appropriate for the watch and jewelry industry. Therefore, we developed a series of vertical magnetic drive pumps.

The difference with a standard centrifugal pump: 100% air tight and therefore guaranteed fully foam free which reduces the rejection rate on these expensive parts significantly. In addition, the in-tank technology of the vertical pump prevents spills of the valuable precious metals. All the Hendor DM pumps are ideal for foam sensitive processes and expensive electrolytes.

Discover our DM-series.