Hendor is ahead of new EU electric motor regulations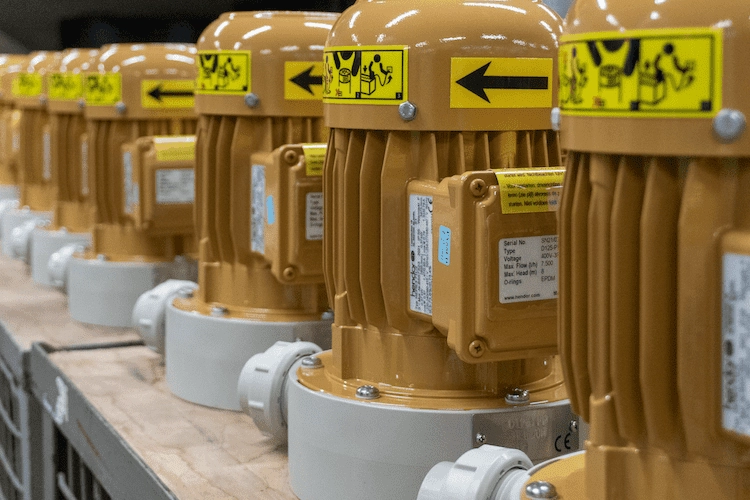 Hendor decided to transition its 0,12 .. 0,55 kW electric motors directly to IE3, surpassing the legal minimum of IE2. As a result, we are ahead of the new European energy standards which will apply from this upcoming July. As an innovator, this was an easy choice; contributing to a more green and sustainable industry.

On July 1st 2021, the next wave of increased efficiency classes for various electric motors in the European Union will be enforced. According to the European Minimum Energy Performance Standard (EUMEPS), the following legislation is put in place:
0,12 .. 0,55 kW three-phase AC motors should at least be IE2
0,75 .. 1000 kW three phase AC motors should at least be IE3
Reducing the life cycle cost of electric motors
The new regulations will contribute to the reduction of the total life cycle cost of electric motors. This cost consists of three factors: investment and installation, maintenance, and energy use. The last factor entails 96% of the total life cycle cost, which will be reduced by the energy transition. Furthermore, less forced air needs to be cooled in the motor, which will allow a smaller cooling fan to be used. This will cause noise level reduction. Lastly, the altered construction of the electric motor results in lower temperature, making the application suitable for environmental temperatures above 40°C.
Following the regulations, we should transition our electric motors from IE1 to IE2. However, Hendor decided to transition into IE3. This will guarantee a longer product life cycle for our customers, and prevent them from changing the electric motors of our products within the near future. In addition, we reduce our environmental footprint even more by exceeding the IE2 class.
Our first order of products with the new electric motors has already been shipped out. Are you interested in more information regarding our new electric motors, or need some advice on the current ones you are using? Feel free to
contact
the Hendor team. We are happy to assist you.