D13: less energy, more power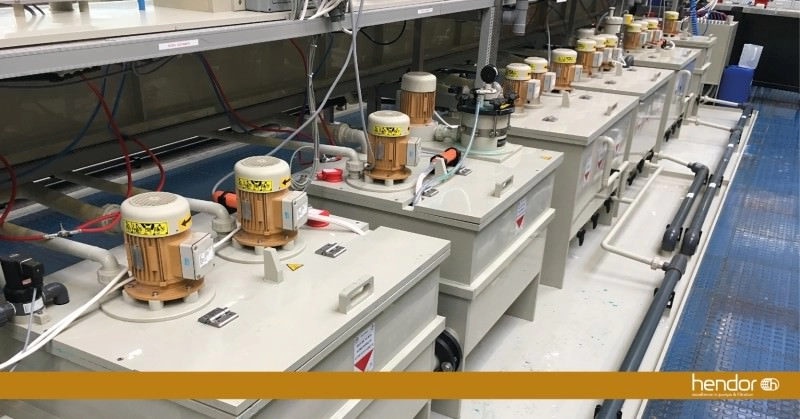 We keep a critical eye on sustainability during the innovation process of our pumps and filters. Sustainability does not only mean a long product lifetime, but also the reduction of emission. With this in mind, we redeveloped our D110 series and replaced it with our D13 series.
The new D13 is designed for high reliability applications such as continuous Reel-to-Reel plating of electronic and semiconductor components. With the novel design, the best in class efficiency was reached, which results is extreme low electricity consumption. Using the D13 enables the user large contribution on carbon foot print reduction and cost saving on power consumption.
The superb hydrodynamic design allows this new pump to provide 33% more flow with a 33% smaller motor. Resulting in a power saving of 42%, again proving the Hendor higher flow with smaller motor design concept.