It's always a pleasure doing business with Hendor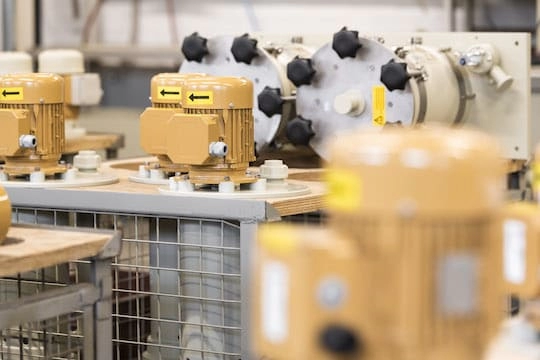 Stable factor in changing times
The first trimester of this year has proven to be just as eventful as the past entire year. Therefore, our business director Kees Stigter wrote a column to reflect on his first four months at Hendor.

Anywhere in the world, everyday life has taken a different turn since early 2020. In the private atmosphere as well as in business, there is a lot of turbulence. While restaurants, entertainment and tourism have been hit hard, the electronics industry is working overtime. Working at home quickly became the standard, causing enormous demand for laptops, network and communication equipment.
The effect on the market
There are also industries that are influenced by multiple factors, besides the pandemic. The automotive industry has been in a technological conversion for several years now. While the energy transition is forcing them to electrify, consumers are left in doubt. After many OEM's now having introduced the first electric models to the market, the progress of production is threatened by shortages of electronic components.

Shortages occur in other markets as well. Especially now that confidence in the market is on the rise again, and investments are resuming, it is proving difficult to bring the supply chain back to speed. Stocks appear to be used up faster than they can be replenished, often as a result of Covid-related measures, now or in recent months. In addition to extended delivery times, many price increases are now being announced and implemented as a result of scarcity.
'It's always a pleasure doing business with Hendor'
It is precisely in these times that Hendor is alert to the movements in the market. Inventory planning has been adjusted timely, and production is closely controlled in order to be able to serve customers in a timely manner. Hendor is flexible not only in terms of production, but also in terms of sales and customer support and what else is needed to support the customer base. As you are used to, Hendor is ready to support you with our pumps, filters and of course our service.

I myself have been strengthening the Hendor sales team since January 1st of this year as Sales Director. In these first months in my new position, I experience a dynamic company that always responds pragmatically and efficiently to the situations that arise. I am delighted to be able to supplement Hendor's long experience in pump and filter engineering with my 25 years of chemical and process technological experience.

Concluding, I'd like to introduce you to Hendor's internal slogan 'It's always a pleasure doing business with Hendor'. Now more than ever, our slogan in our focus. We strive for this, in quality, sustainability and efficiency. But certainly also in terms of costs and service. I would be pleased to prove our slogan to you in practice, through your (next) order at Hendor, particularly in these changeable times.