Hendor SHX: stainless steel is the new thermoplastic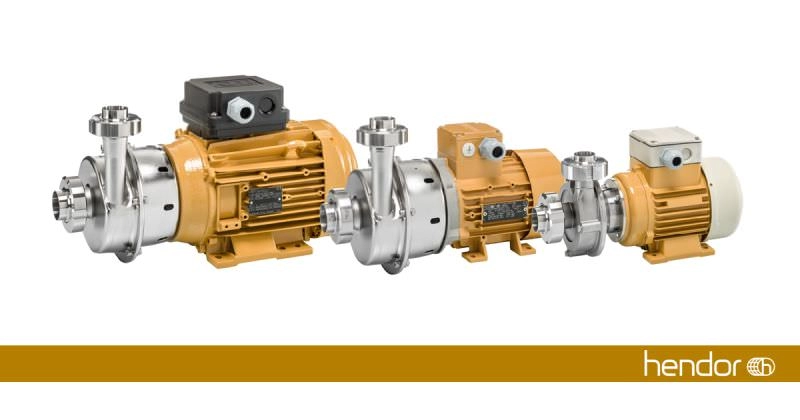 Thermoplastic is a commonly used material for pumps in the chemical surface finishing industry. However, we noticed that the market is in need of pumps and filters which are capable of high performance. Therefore, we developed the SHX mechanical seal series, made out of stainless steel.
In chemical performance, temperatures and concentrations are becoming higher and higher. Pumps and filters made out of thermoplastic are reaching their limit, or even crossing their limit of their capacity handling the chemical process. With stainless steel, we raised the bar and make further innovations in the surface finishing industry possible.
Stainless steel pumps: how does it work?
The SHX series combines optimized hydraulic efficiency with a durable, compact and reliable construction. The pumps and filters contain stainless steel 316L pump casings constructed in thick cold rolled plate and open cast impellers in stainless steel 316L. Because of its solid construction and smooth electropolished surface, the SHX series is the reliable component for a production process with maximum corrosion resistance. As for another novelty, we added a new leak-free connection standard for all the stainless steel pumps and filters. The complete union according DIN 11851 – also known as dairy or milk coupling - ensures an easy and leak-free connection to the pipe work.
Benefits of stainless steel versus thermoplastic
In comparison to the thermoplastic versions, the stainless steel pumps and filters create maximum installation (or machine) uptime and a long service life, providing best in class performance, technically and economically. The SHX series is mainly used for clean as well as slightly contaminated liquids up to a maximum viscosity of 500 cP. The pumps are typically used for circulating high concentration cleaners, hot water, waste water treatment and other high alkaline applications.
The Hendor stainless steel series consists of: