Hendor Excellence filter experience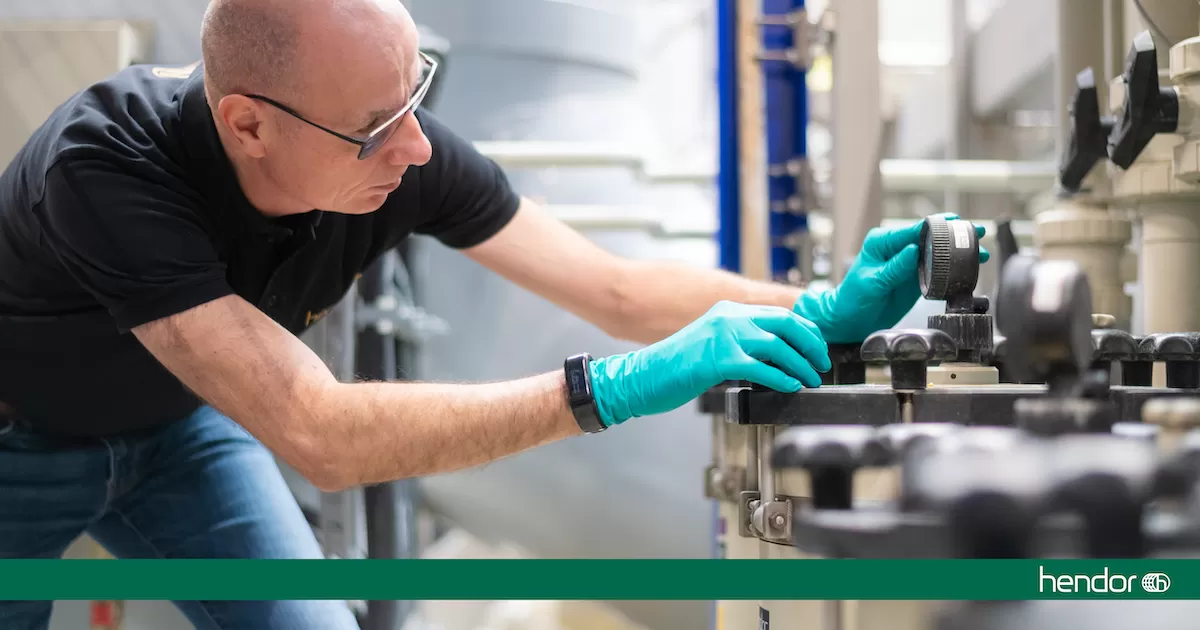 Just one more week before Hendor is launching the new range of HE-filters for the surface finishing industry. It is the first installment of a new generation of pumps and filters that will help the industry become greener.

> Discover the new generation filters

In the past year, we have already had the opportunity to install our new HE-filters at a few of our customers. They were the first to be introduced to our new, smart technology. Galvanis GmbH is one of them. CEO Simon Kunz shares his initial findings.
What was the reason for purchasing this HE-filter pump?
"Galvanis GmbH from Switzerland closely follows the innovations of our manufacturers so that we can use them together with our customers to gain competitive advantage in terms of quality, efficiency and costs. This new filter pump is fully in line with that vision."
What improvements have you noticed so far over the former type?
"The hinged cover is fantastic, as is the smart pump pull-back system for easy disassembly and maintenance of the pump itself. Further, the long time between filter cleaning that was achieved through the hydrodynamic optimalisation a great advantage. And of course, the design cannot be forgotten. The filter pump is a feast for the eyes."

> Discover all the benefits of the HE-filter for your application
Do you recommend the new HE-filter?
"Hendor pumps, in our words, stand for reliability and durability. This is reflected in the quality of the pumps. Galvanis stands behind Hendor and its products 100%, which is why we definitely recommend our customers to buy a Hendor pump or filter system."
What is your overall experience with Hendor?
"Hendor convinces us first of all with their high quality products. But the good service and support during the project phases are also worth mentioning. In addition, Hendor is very flexible on the market and responds quickly to customer requests. The cooperation with the company is very pleasant and the employees behind the company are very sympathetic and friendly."

On Monday, June 7, Hendor will launch the new HE-filters. You can be the first to receive all the updates around the launch and the special launch promotion by signing up for the newsletter down below.